Perky Little Things - devlog #1
---
3-2-1-Go!
Hi! The development of this game is far from complete, so we'll try to keep you informed.

It all began in late 2016. We were a little tired of developing the drama Metropolis Lux Obscura and wanted something more optimistic. So we decided to make a small Christmas card, in the style of children's books "look at the picture and find all the interesting details."

The result was Christmas Eve In Metropolis, and we liked it so much that we almost started to make the full format game immediately. But Metropolis kept us very busy until the release in the fall of 2017 and even after it.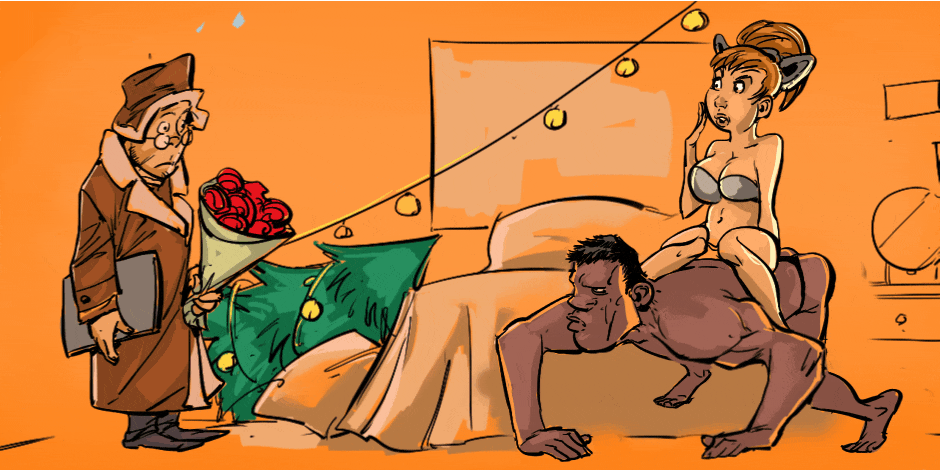 When the question of the full-length game arose, it was necessary to determine something with the levels. Should all levels be in the same setting? But can we think up enough funny scenes for this? Therefore, we decided to make everything as diverse as possible. Each level is a separate world, not connected with the rest. Pirates, vampires, tv show ... Gradually we managed to come up with a dozen locations, filled with all sorts of ... uh ... obscenities :)

And, with the support of the amazing artist Oleg Okunev (Metropolis Lux Obscura, Christmas Eve), we finally started to develop!

School of Black Magic
Today we want to tell you about the first of the new levels - the School of Black Magic. It was inspired by the books That-Must-Not-Be-Named. Dumb male students, sexy females, lecherous teachers, perverted elves and various fantastic creatures - oh, you won't get bored in this school. There is not much time left to studies too.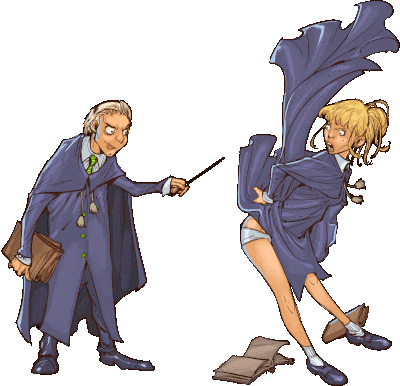 The planned 30 scenes are already turning into five dozen animations, so we had to increase the size of the location in comparison with the Christmas one.

We are not ready to flip all the cards yet, but we have taken a good pace and soon this location will be ready!